San Francisco Bay Area based electronic musician, Rich Brodsky aka Atomic Skunk, weaves together ambient field recordings, lush pads, and organic acoustic instruments with high-tech arpeggiated synths, glitchy, chaotic rhythms, and haunting melodies to create a unique psychedelic ambient soundscape.
Although he played in traditional western rock bands for many years, Rich has always leaned towards the deconstruction of traditional forms. He has studied non-western music such as Indonesian Gamelan, Indian Ragas, and African drumming and counts these along with ambient artists, The Orb  and  The Future Sound of London as well as the legendary Hearts of Space radio show as some of his strongest influences.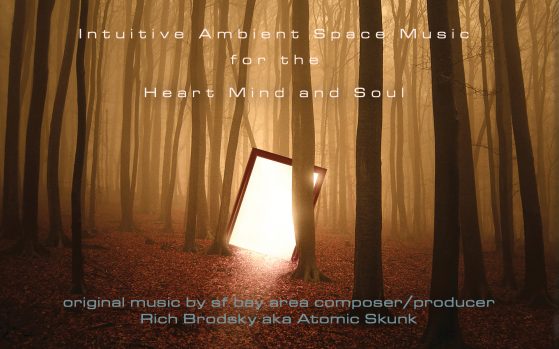 In 2008, Rich began composing and recording his own ambient electronic music, using an amazing piece of software called Ableton Live.  Live's non-linear approach to music composition opened up a world of creative possibilities that led to the first Atomic Skunk creations. In early 2009, Rich released his first eight compositions as Atomic Skunk for his debut album, Binary Scenes.
In early 2010, Rich released the follow-up to Binary Scenes, a flowing, cinematic, gapless album entitled Portal. Portal features seven fresh, original tracks as well as a uniquely beautiful cover version of The Grateful Dead classic, "China Doll." After selling out within weeks of its release, a second run of Portal Digipak CDs featuring all original artwork by Polish artist Michal Karczwill be available later this Fall. Check the Atomic Skunk website for details soon!